Diesen Review habe ich für das englische Geigenbaumagazin BVMA Quarterly (02/23) geschrieben, weshalb ich ihn hier ausnahmsweise in englischer Sprache veröffentliche:
Two weeks before christmas, when others start running around in despair looking for christmas presents and attending christmas parties, nine violin makers found nothing better to do than to meet up at Halsway Manor and get excited about cutting up to five different bridges per instrument to try and see the influences this has on the sound. Bridges weren't just the point of interest during these five days, also soundposts, elevation and general set-up ideas were discussed between the teachers Damien Sainmont and Catherine Janssens and the participants.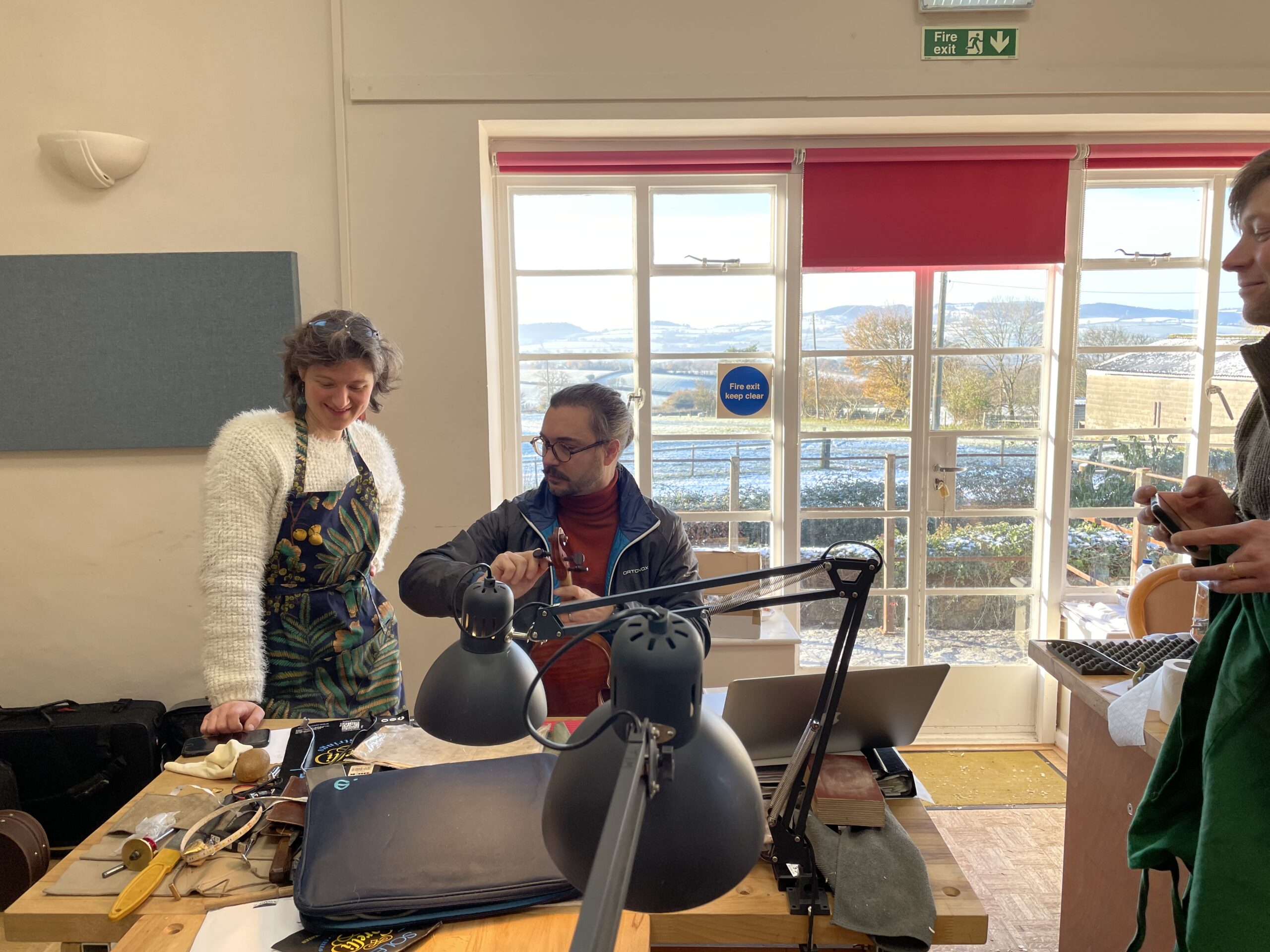 In one of the coldest and snowiest times I have experienced in the UK, …
…, violin makers from Germany, Austria, Italy, Switzerland and the UK travelled to Halsway Manor on a late Sunday afternoon. The fire in the entrance hall was lit and within one or two hours everyone had gathered around the cozy hearth next to the christmas tree. Some knew each other from their time at Newark College, others jumped into the adventure of attending a course not knowing anybody. We all went away a week later feeling we had gathered very inspiring new relationships and connections to each other.
The teachers, Damien Sainmont based in Lausanne and Catherine Janssens based in Brussels had known each other from their time at the Newark School for Violin Making and working together on sound adjustment before, which worked very well. They did turn out splendid as a teaching team making it seem like they had done this type of course many times before but in fact this was the first of hopefully many to come.
After being rejected from taking her tools on the Eurostar, Catherine joined us a day later on Monday evening. Before that Damien had the pleasure of assessing the first round of instruments on the participants workbenches on Sunday night after everyone had setup with their tools.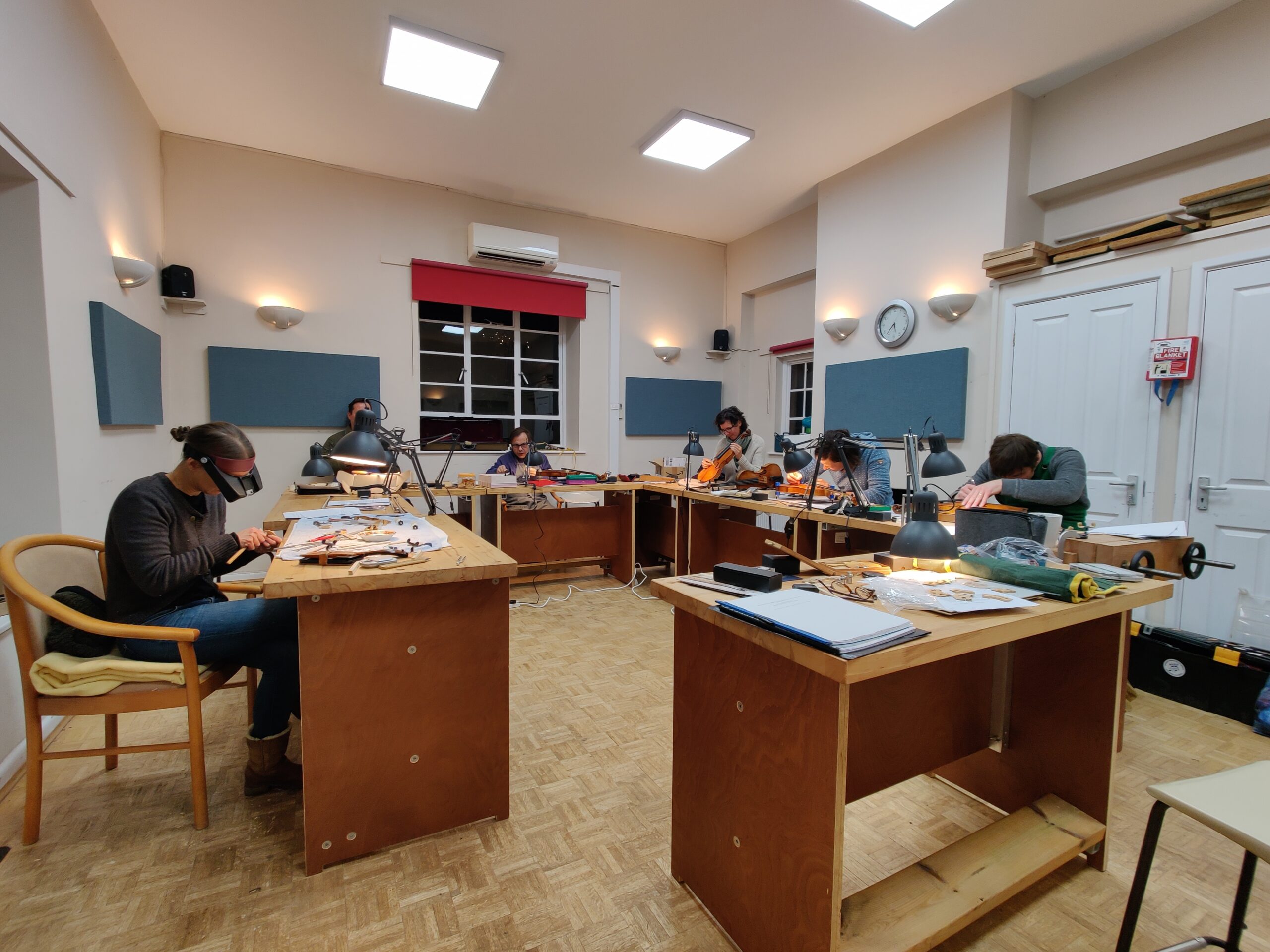 Some freebies were distributed within the group such as Despiau bridges, Pahler Soundposts and a nice collection of strings from Larsen, Pirastro and Warchal. Our thanks go out to all our sponsors including The Soundpost and AR Distribution for these very valuable gifts.
A rough course structure was laid out starting from a general look at the instrument including neck step, elevation, structural properties (trade instrument or hand made, thicknesses), string breaking angle and so on, passing through soundpost tension and position over to bridges (a lot about bridges), tailpieces and other gadgets to finally end up in trying different strings on a well set-up instrument.
The atmosphere in the workshop was warm (the electric heaters did help…), helpful and everyone seemed to enjoy hearing new or familiar concepts of set up and sound, how an instrument vibrates and how customers have to be treated depending on their problem (spoiler: some might be psychological).
We divided the time between listening tests with pre-prepared different set-ups and pure working time. Every two hours we "had" to go for either tea or food breaks which made it impossible to overwork oneself.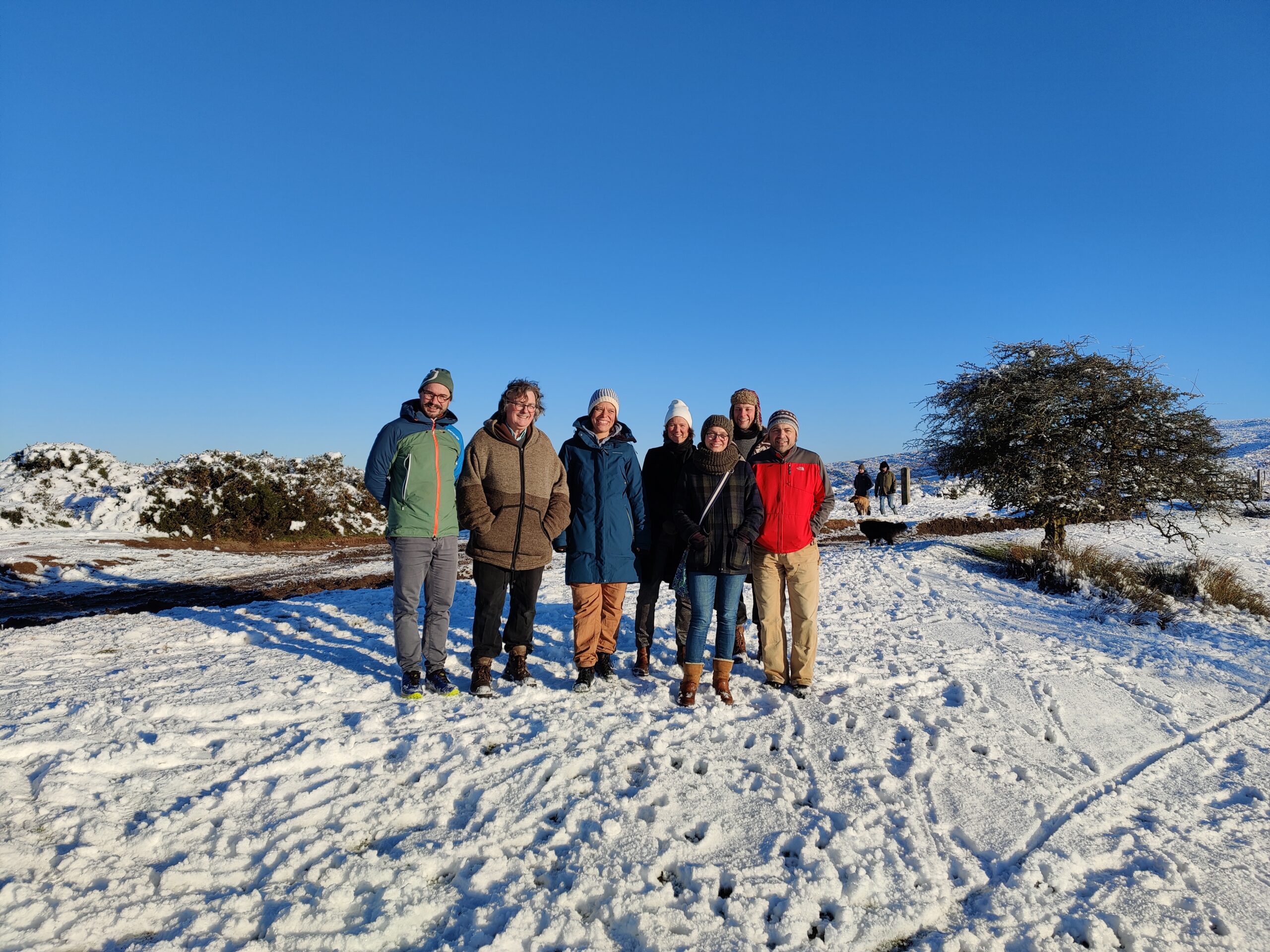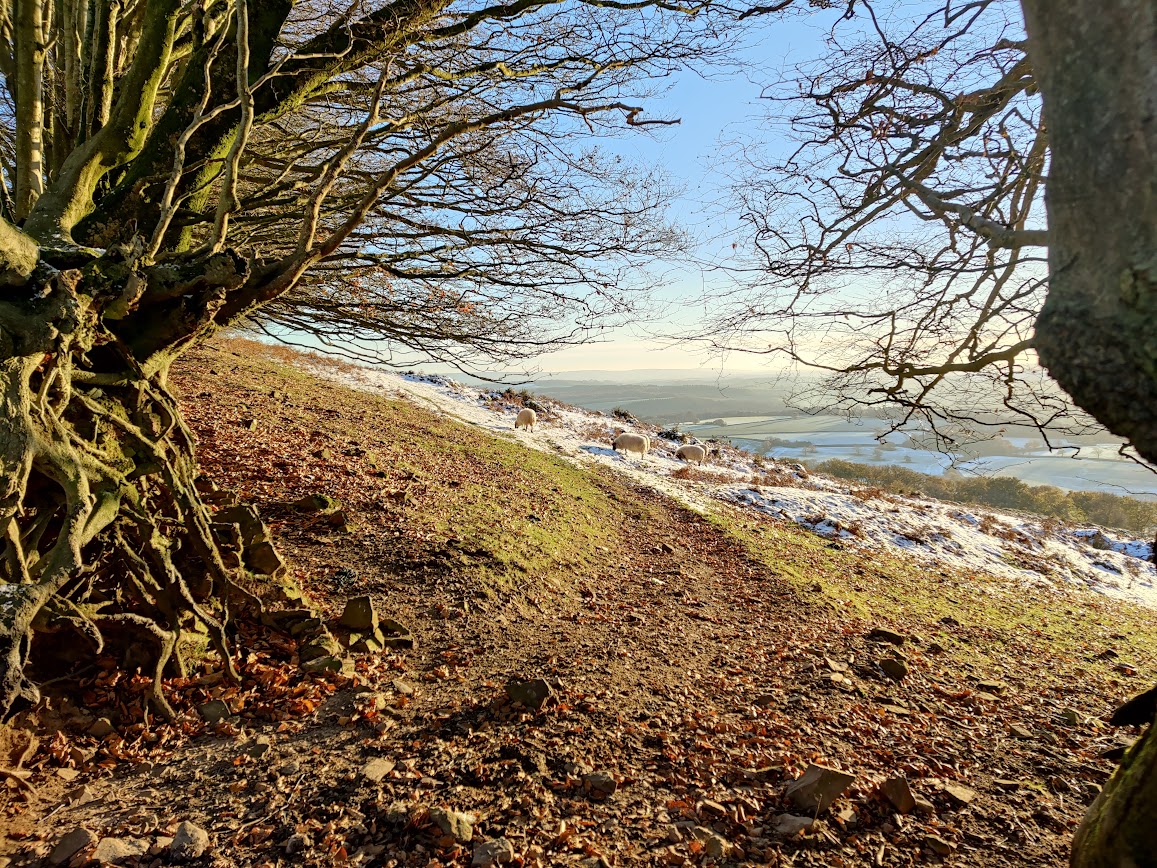 As the fog had clogged around Halsway Manor for most of the week …
…the whole group decided to go for a walk up in the hills on Thursday afternoon when the sun had finally won its battle against the clouds. Having listened to a good number of violins and a viola over the past three and a half days everyones ears and minds were starting to be exausted – the walk helped fight that exhaustion.
Another helpful side event was playing chamber music arranged by Catherine or jamming away with a folk music group in the bar who were there for a weeks course also. Not to mention the ping pong … in the library… we promise no books or furniture were harmed!
We did agree that this teaching team should be featured in an upcoming short course again – we all learned an amazing amount of strategies, ideas and concepts on this short time. The great thing was the ability to setup one instrument many times and see how each different bridge created something new, for good or for bad. And the options you have available for instruments which are more difficult to open up. Everyone went away with at least one very well sounding instrument which had another 3-4 bridges fitted and tucked away in the case pocket. This made it up to 23 bridges all in all, not counting the numerous soundposts.